NPFC scientists and managers met in Vanuatu to support conservation objectives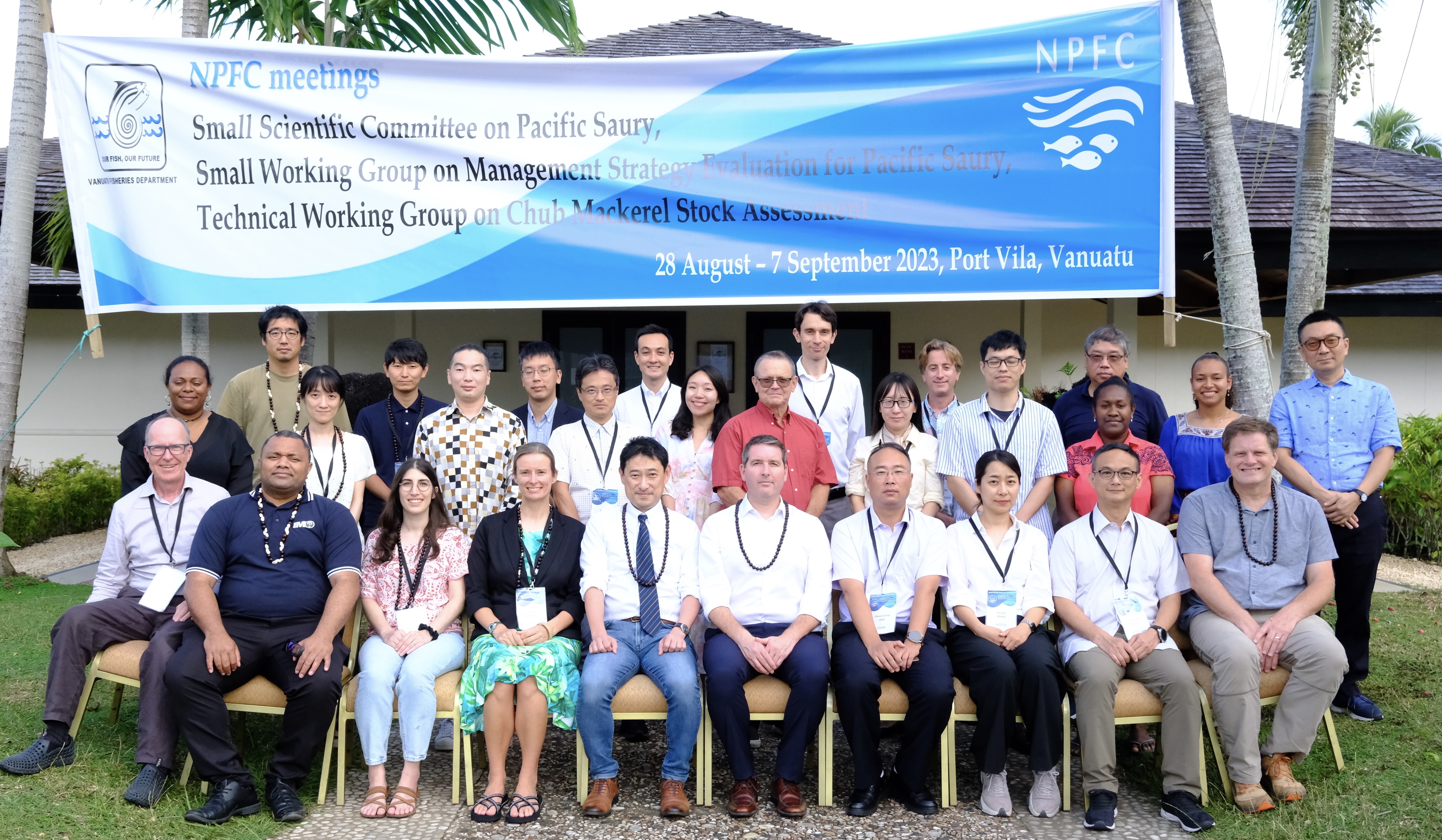 Hosted by the Government of Vanuatu, three NPFC subsidiary groups met in person (with a hybrid option) for the first time since 2019.
To make fullest use of the time, three meetings are occurring in sequence:
1. Small Scientific Committee on Pacific Saury, SSC PS11 (28-31 August 2023)
2. Small Working Group on Management Strategy Evaluation for Pacific Saury, SWG MSE PS04 (31 August – 2 September 2023). This involves joint Scientific Committee / Technical and Compliance Committee and Commission participation.
3. Technical Working Group on Chub Mackerel Stock Assessment, TWG CMSA07 (4-7 September 2023)
These meetings advanced important interests of the Commission in the effective management of two of the eight NPFC priority species.
Participants reviewed the data for Pacific saury and its stock assessment in advance of the December Scientific Committee meeting, developed specifications for testing candidate Harvest Control Rules for Pacific saury in advance of SWG MSE PS05 in January and COM08 in April 2024 and identified a model for the stock assessment of chub mackerel as agreed by COM07 to ensure a stock assessment is developed by 2025.